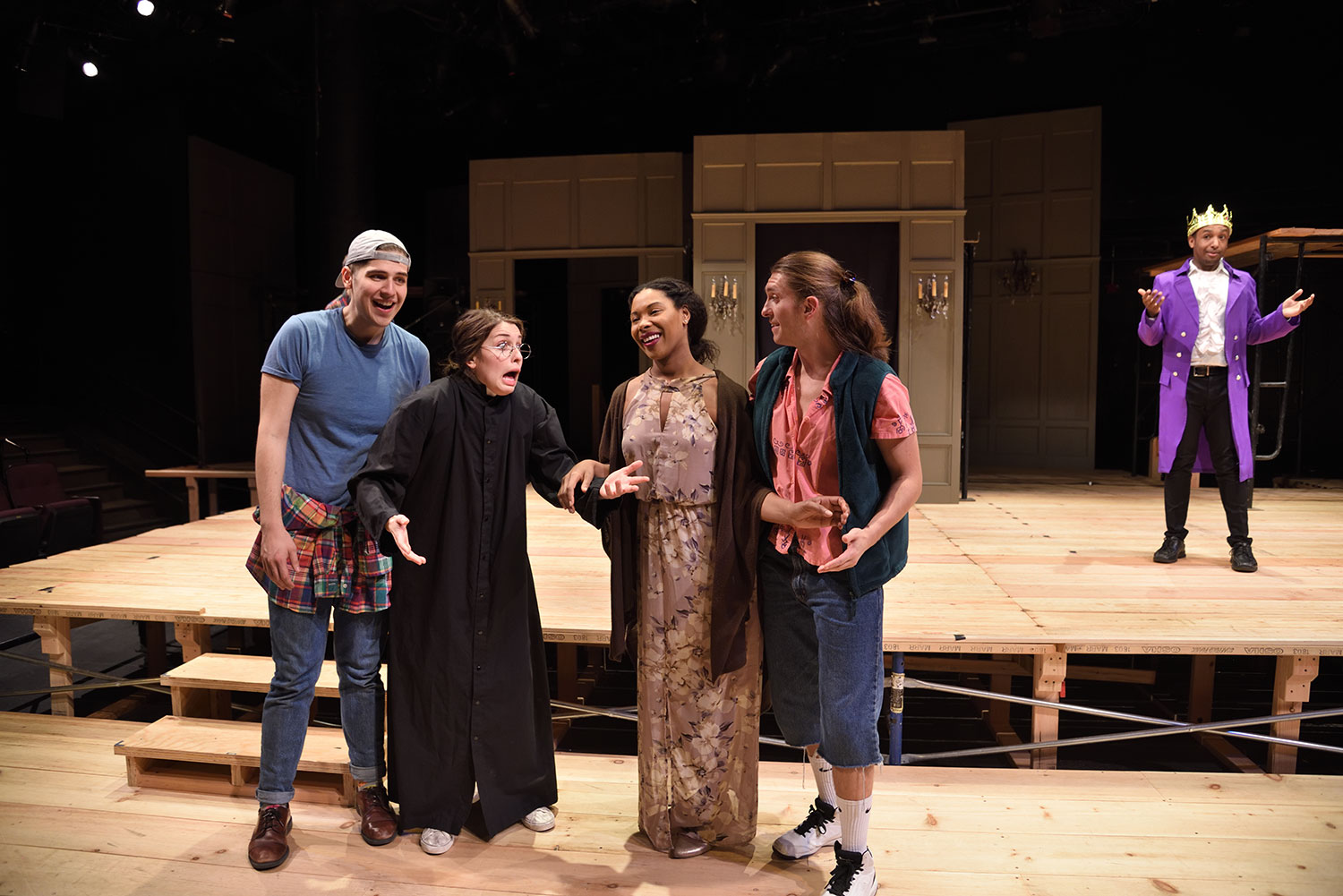 The Brown/Trinity Rep MFA Programs are not accepting applications for the 2024-2025 academic year. Please check this page for updates. 
Each year Brown/ Trinity Rep admits two emerging directors who bring their curiosity, imagination, and humanity to engage in a rigorous three-year course of study and practice. The work sharpens their individual voices as artists, developing a personal articulation of intention, purpose, and vision.
As contemporary creative leaders, directors must be well versed in the practical aspects of rehearsal and production, and inspire and synthesize the work of their colleagues. They must possess a broad-based critical foundation, a knowledge of historical and political context, and the capacity to envision beyond the present. The resources of Trinity Rep, Brown University, and Providence, Rhode Island provide a dynamic, fertile laboratory setting in which to grow these skills.